Fall for our Vehicle Loan Rates!

New Vehicle Loans as low as 2.15%APR*
Used Vehicle Loans as low as 2.90%APR*

Holiday Loan Special!
Borrow $250 - $2,000 at 5.99%APR*
Click Here
*APR = Annual Percentage Rate
Lending Center
When you are looking for financing, IBEW Local 56 Federal Credit Union can help you make it happen! We want to be your lending partner, so click here to learn more about the options you have as a member.
CUC Mortgage
With over 20 years of exclusive credit union mortgage experience, CUC Mortgag is our trusted partner for credit union mortgage lending.
Get Help Paying for College with Sallie Mae
Sprint & Love My Credit Union Rewards Discounts
View Our Online Bill Pay Demo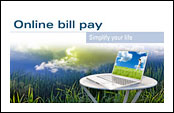 Link Disclaimer
By clicking on any of the links above, you will be leaving the Credit Union's web site and linking to an alternate web site not operated by the Credit Union. The IBEW Local #56 FCU is not responsible for the content of the alternate web site and does not represent either the third party or the member if the two enter into a transaction. Privacy and security policies may differ from those practiced by the Credit Union.